Client Strategies Team
The Client Strategies Team is a resource to help support you in your wealth planning goals, developing a strong understanding of your personal financial objectives, gathering valuable information and addressing complex financial and wealth strategies issues. Explore the bios below to learn more about the team.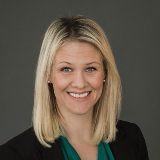 Divisional Retirement Plan Consultant
As part of her responsibilities, Megan does extensive research into retirement plan providers. She also assists RBC Wealth Management financial advisors in servicing clients' retirement plans. She is involved in the creation and maintenance of investment policy statements, investment monitoring, plan design and portfolio consulting.
---
Let's start the conversation
If you'd like to discuss anything you learn about here in more detail, please fill out the form below.
*
Required fields