Let's start the conversation
If you'd like to discuss anything you learn about here in more detail, please fill out the form below.
*
Required fields
Client Strategies Team
The Client Strategies Team is a resource to help support you in your wealth planning goals, developing a strong understanding of your personal financial objectives, gathering valuable information and addressing complex financial and wealth strategies issues. Explore the bios below to learn more about the team.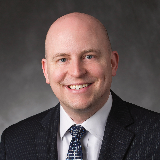 Wealth Management Consultant
Peter spearheads the collaborative efforts of the Client Strategies Team support for your financial advisor. He is part of a multi-disciplinary group of professionals who provide guidance on investment management, estate planning services, credit solutions, insurance and annuity strategies, professional trustee services and trust consulting, retirement solutions, capital markets engagement, banking solutions and more. Called upon for support at various times throughout your wealth management journey, Peter works diligently to address clients' unique situations.
---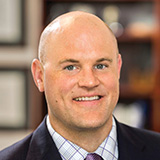 Based in Des Moines, Iowa, Blake helps financial advisors in the firm's Central division to understand their clients' goals and determine appropriate strategies for the complex financial issues of high-net-worth clients. He focuses on wealth transfer planning—including trust and estate planning services as well as business succession, charitable and stock option planning. Blake joined RBC Wealth Management in 2018 after 11 years in the financial services industry.
---
Lindsay joined RBC Wealth Management's Portfolio Advisory Group in August 2016 and has more than 17 years of industry experience. She currently supports financial advisors with broad equity research, and augments equity investment decision-making, primarily focusing on growth stocks.
---