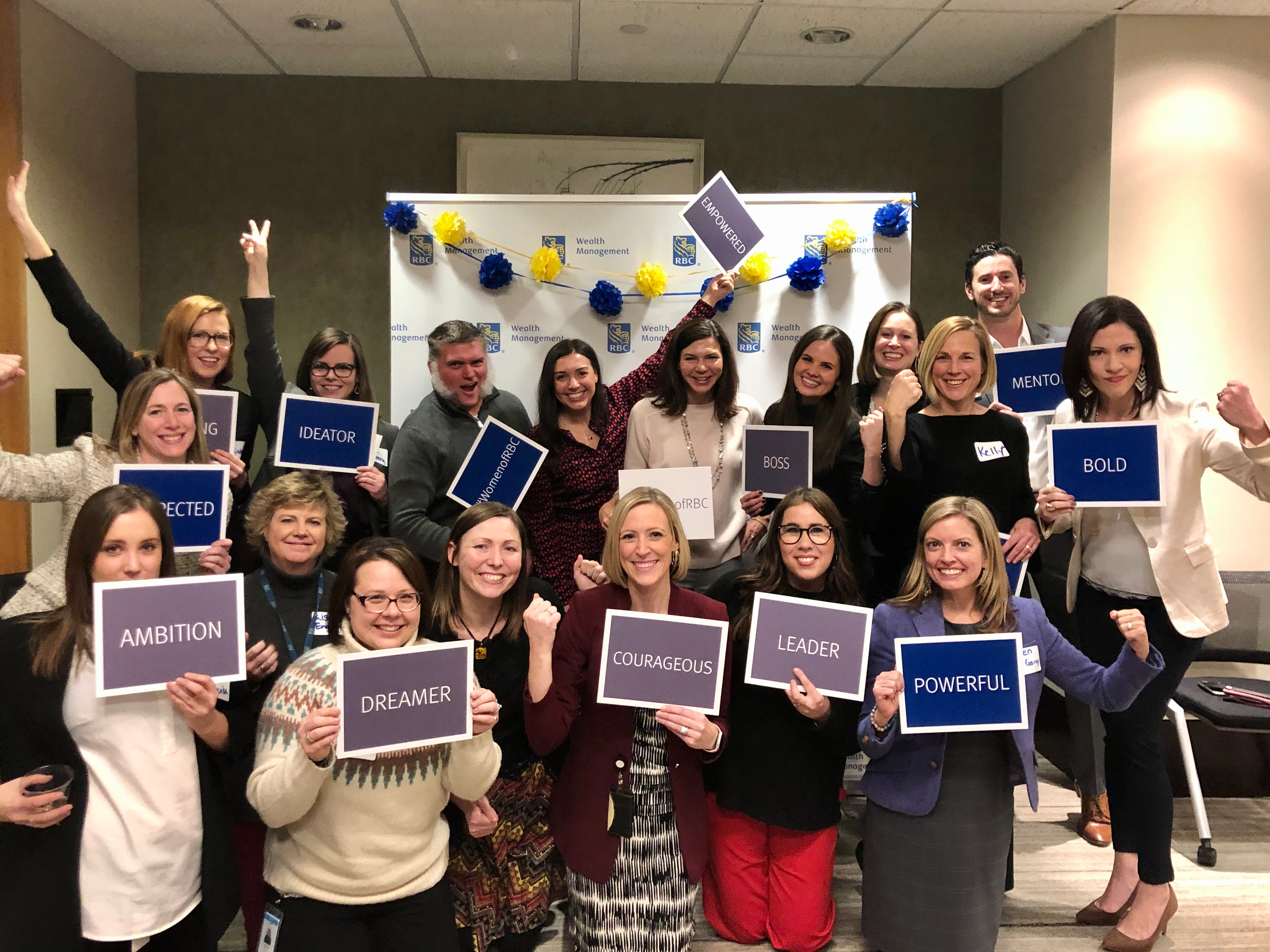 It's amazing what happens when a group of dedicated, engaged employees get together and start asking "What if?"
That's exactly what happened more than a year ago when a group of our firm's high-potential women, who were tapped to participate in a brand-new women's leadership program funded by my firm, started spending regular time together.
Originally designed to help each woman explore her true potential and gain the confidence she needed to really take her career to the next level, the program ended up inspiring these women to build a community of peers where they could openly discuss their goals, barriers to achieving them and other opportunities they may not have considered.
It also empowered them to start asking "What if?"
What if we could, as a group and individually, build stronger and more direct connections with leaders at the firm?
What if, through those connections, we could start to share some of our collective challenges and goals in hopes of making the firm an even better place to work than it is today?
And what if we extended that opportunity not only to the rising stars at the firm, but to ALL women, regardless of their role or level, as well as to ALL men.
From those questions, Women Empowered at RBC (WE@RBC) was born. WE@RBC is an employee resource group (ERG) open to all employees in all roles at RBC Wealth Management–U.S.
It's not the first female-focused ERG at our firm. In fact, RBC Wealth Management launched its Women's Association of Financial Advisors group, one of the first in the industry at the time, nearly 30 years ago. We also have Women in Technology and Operations, and both groups have been catalysts to the advancement of women at our firm.
But WE@RBC offers something different. WE empowers, develops and connects ALL employees across all levels of RBC WM–U.S to support the growth and advancement of women, both professionally and personally.
Yes, I said ALL employees, not just women.
WE recognizes that in order for women to truly make gains, we can't talk only amongst ourselves. Men must be brought into the conversation in a meaningful way, too. That's something that many women's groups in corporate America are just starting to prioritize, and WE@RBC hopes to lead the way.
For WE@RBC, engaging men in the conversation is such a large part of the mission that the group has two executive sponsors – me and Amit Sahasrabudhe, Chief Operating Officer at the firm. Make no mistake: Amit isn't a figurehead. He proactively asked to be involved because as a leader in our organization, as well as a dedicated husband and father, he is genuinely passionate about creating opportunities for women across the organization.
Even though WE is a new approach to supporting and advancing women at RBC, it's an approach built on an already strong foundation and history. At the enterprise level, women comprise 43 percent of RBC's board of directors, including the chair of the board. And here at RBC Wealth Management–U.S., women comprise nearly 40 percent of our executive committee. The number of female financial advisors in our ranks rose 23 percent between 2017 and 2019, and the number of women in branch leadership positions doubled during that same time period.
But we know we still have work to do. And, we know that corporate America more broadly does, too. Our hope is that through the work of groups like WE@RBC, we can be a leader in advancing women in our industry and a model for other companies to follow, as well.