Sorry we couldn't submit this form at this time. Please try again later.
Let's start the conversation
Thank you!
Thank you for providing the requested information.
If you want to discuss your portfolio or have financial questions, please fill out the below form.

To protect your privacy, we ask that you not send any confidential information, such as bank account numbers, credit card information or account details, through this contact us form.
*
Required fields
Important information
June 6, 2023

June 5, 2023
Social Media
See footer below for group's social profiles >
Happy Mother's Week (that's right, why be cheap and only give them a day!) to all the awesome mom's out there, especially my mom. You're incredibly tough growing up in a warzone, being bold enough to come to America not speaking a word of English, and later raising us rugrats as a single mother. You're business savvy having built a thriving business from literally nothing and without any formal education, despite all the naysayers. And my favorite, you're absolutely hilarious. Your sense of humor is so contagious that you even raised a stand-up comedian (my brother) and you can make anyone belly life on a dime. Here's one pic (of many!) of us in your element, goofing off. ?? You're a great testament to not carry the weight of your past struggles, but instead use them to embolden and empower how you want to live your life in the future. Love you Mom.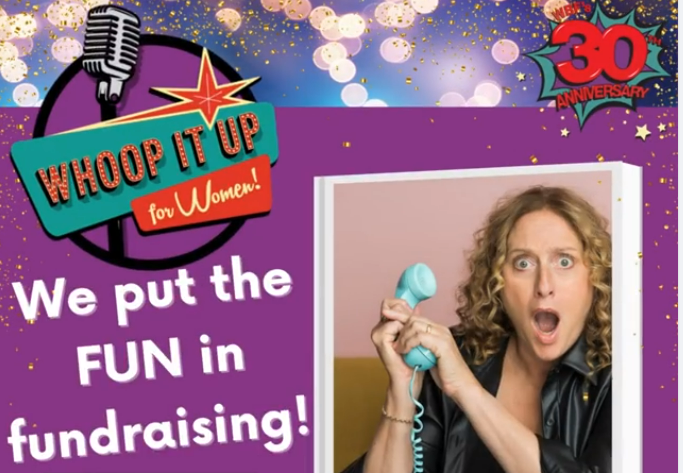 So great being part of the Women's Bar Foundation's annual Whoop it Up Comedy Night last week. Lots of laughs and lots of money was raised to help women and girls in underserved communities receive legal representation in family law, domestic abuse situations, and elder law protection. Am proud to serve on the board and sponsor such a special night, earmarking the WBF's 30th anniversary!
It was a pleasure to present to the International Business Broker's Association about how to financially prepare clients for the sale of their business. We discussed many different strategies like how to consider structuring the sale. There was even time to do a dive into building cash flow through the high interest rates available right now. Get in touch if you or a client are thinking about selling a business in the near future. I would love to assist. For more, check us out at www.EmpowerWealthGroup.com
We are thrilled to introduce Becky Vilk, our new Client Associate, who is going to bring our already concierge level of service to an even grander scale. With a seriously impressive background in analytics and investment analysis, Becky will be on tap to help me provide complimentary 2nd opinions for all those in our sphere, friends of clients, friends of friends of clients, conference attendees and the like. We pride ourselves on full-circle service and support and with Becky on the team, our impact is growing (and so are we)! Note, yes, she also goes by "Becky with the good hair!" ;) To learn more about how our team can help you, click here: www.EmpowerWealthGroup.com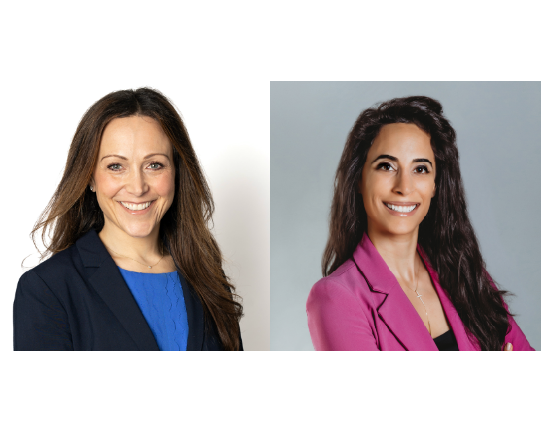 Get your questions answered on all things related to Social Security and wealth planning for your elderly parents on April 13th at noon. Margolis, Bloom, & D'Agostino and I are partnering up to host an open "Town Hall" zoom where I take your questions LIVE. This is the first time we've tried this so it should be interesting. To register or submit your questions ahead of time, email Beth King at bck@margolisbloom.com.
I am honored to be named a 2023 Best-in-State Top Woman Wealth Advisor by Forbes, alongside only about 50 others in Massachusetts. There was a time (yesterday) when I would rather do anything other than publicly share news like this. However, I was reminded by a colleague that it is important for women working in this (and all) industries to see other women being recognized for our achievements. It emboldens personal goals and aspirations. I remember 12 years ago, when I was just getting started, I saw Christine Lagarde (now President of the ECB) speak and it inspired me to have bigger dreams for myself, dreams I turned into goals that I've surpassed. I am still watching and finding inspiration from women like Indra Nooyi (CEO of Pepsi), Sara Blakely, Susan Wojcicki (CEO of YouTube) Emma Grede, Bethanny Frankel, and so many more. They share their successes and inspire me to dream bigger and so I will start sharing my successes with you in hopes they inspire you to consider what new and great things you want to achieve. If they do, let me know what they are so I can cheer YOU on!