Client Strategies Team
The Client Strategies Team is a resource to help support you in your wealth planning goals, developing a strong understanding of your personal financial objectives, gathering valuable information and addressing complex financial and wealth strategies issues. Explore the bios below to learn more about the team.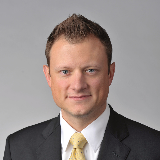 Wealth Management Consultant
Sean provides expertise to RBC Wealth Management financial advisors who work with endowments, non-profits and foundations. Sean also assists financial advisors in using internal and external wealth management tools, including sophisticated software programs, to help provide appropriate solutions for clients' needs.
---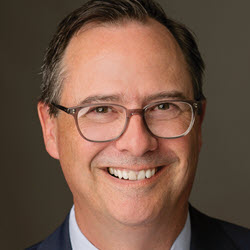 Les serves as a resource for advisors in determining and developing wealth transfer strategies for high net worth clients in areas including: estate strategies, lifetime giving, and personal trust planning, charitable giving, concentrated equity position diversification and employee stock options. Coverage includes meetings with advisors and their individual clients and attorneys/CPAs, client seminars and training sessions for advisors and outside centers of influence or educational branch visits.
---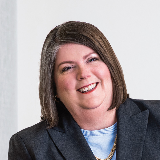 Senior Vice President, Director of Portfolio Advisory Group
A 32-year veteran of the securities industry, Janet Engels became Director of RBC Wealth Management's Portfolio Advisory Group in 2002 following the acquisition of Tucker Anthony Inc. She is Co-Chair of the Global Portfolio Advisory Committee (GPAC) and a member of the firm's Directors Group. She is also a member of the Financial Women's Association of New York and a frequent speaker at client seminars throughout the country. She has appeared on CNBC, Fox Business and has been quoted in several leading industry publications. Janet was also the recipient of RBC Wealth Management's "Irv Weiser Diversity Award" in recognition of her commitment to supporting the education of women and increasing awareness about persons with disabilities. Janet received a B.S. in Business Administration from Bucknell University in Pennsylvania.
---
Lindsay joined RBC Wealth Management's Portfolio Advisory Group in August 2016 and has more than 17 years of industry experience. She currently supports financial advisors with broad equity research, and augments equity investment decision-making, primarily focusing on growth stocks.
---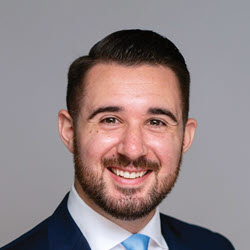 Josh works with financial advisors to establish a wealth management practice that manages both sides of the balance sheet. He accomplishes this by focusing on clients' liquidity needs in the short term, while maintaining a long-term focus on goals-based borrowing through the wealth planning process
---