Client Strategies Team
The Client Strategies Team is a resource to help support you in your wealth planning goals, developing a strong understanding of your personal financial objectives, gathering valuable information and addressing complex financial and wealth strategies issues. Explore the bios below to learn more about the team.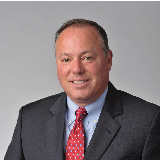 Wealth Management Consultant
Brian provides expertise to RBC Wealth Management financial advisors who work with endowments, non-profits and foundations. Brian also assists financial advisors in using internal and external wealth management tools, including sophisticated software programs, to help provide appropriate solutions for clients' needs.
---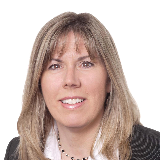 Cathy specializes in collaborating with RBC Wealth Management financial advisors to deliver trust solutions to high-net-worth individuals and families as part of a holistic wealth management planning solution. Her overall goal is to enhance and support client-advisor relationships as well as to identify trust solutions that both optimize opportunities and mitigate risks.
---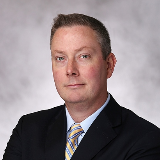 Dan works with RBC Wealth Management financial advisors to develop appropriate wealth management solutions for clients in the areas of estate planning, retirement planning, stock option planning, charitable giving, education funding and wealth transfer. He also works with clients' attorneys, accountants and other professionals to implement strategies to meet clients' financial objectives.
---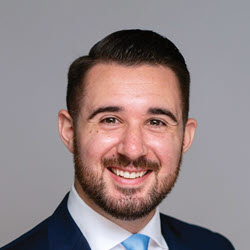 Josh works with financial advisors to establish a wealth management practice that manages both sides of the balance sheet. He accomplishes this by focusing on clients' liquidity needs in the short term, while maintaining a long-term focus on goals-based borrowing through the wealth planning process
---
Wealth Planning Consultant
Bruce helps RBC Wealth Management financial advisors address retirement planning needs for high-net-worth clients. He also provides comprehensive education, guidance and support to financial advisors and clients facing issues that may not have affected them while growing their assets. Bruce's goal is to minimize risk faced by retirees and help with choices affecting them during retirement.
---
Divisional Retirement Plan Consultant
Stacia assists RBC Wealth Management financial advisors in servicing clients' retirement plans. She consults on corporate and nonprofit group retirement plans—both ERISA and non-ERISA. She understands the complexities of navigating employer sponsored retirement plans and has a penchant for delivering unique and innovative solutions for achieving desired plan outcomes. Stacia helps provide education on fiduciary best practices, plan design solutions, vendor research and plan benchmarking.
---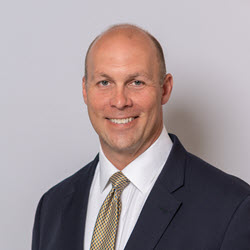 Head of High Net Worth Credit
Before joining Royal Bank of Canada in July 2020 as the Head of High Net Worth Credit, Matthew held various leadership roles in the High Net Worth division of Morgan Stanley's Private Bank from 2012 to 2020, most recently as the Head of the Ultra High Net Worth Sales team. Prior to that, he was the internal counsel for Morgan Stanley's Private Banking Group overseeing the development and operation of the firm's international and domestic lending offerings. Before joining Morgan Stanley in June 2007, Matthew served many years as a corporate finance and tax attorney at several prominent international law firms in New York City.
Matthew earned a B.A. and M.A. from the University of Florida and a J.D. and L.L.M. in Taxation from Boston University School of Law. His publication credits include articles in numerous tax and finance journals including The Secured Lender, Asset-Based Finance Journal and Financier Worldwide. He has passed the Series 7, 63, and 24 exams and is is a member of the New York Bar Association.
---
City National Bank banking advisor
City National Bank banking advisors serve as a resource to RBC Wealth Management financial advisors. Together, we gather valuable information and develop a stronger understanding of your financial objectives to support a comprehensive wealth strategy.
CNB MEMBER FDIC cnb.com Equal Housing Lender, NMLSR #536994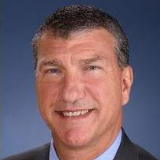 Gregg works collaboratively with RBC Wealth Management financial advisors to identify banking solutions that help clients achieve their financial and business goals. Gregg's in-depth understanding of City National Bank's mortgage, commercial, private banking and consumer lending capabilities allows him to develop effective recommendations that can complement a client's financial plan.
---
Let's start the conversation
If you want to discuss your portfolio or have financial questions, please fill out the below form.

To protect your privacy, we ask that you not send any confidential information, such as bank account numbers, credit card information or account details, through this contact us form.
*
Required fields