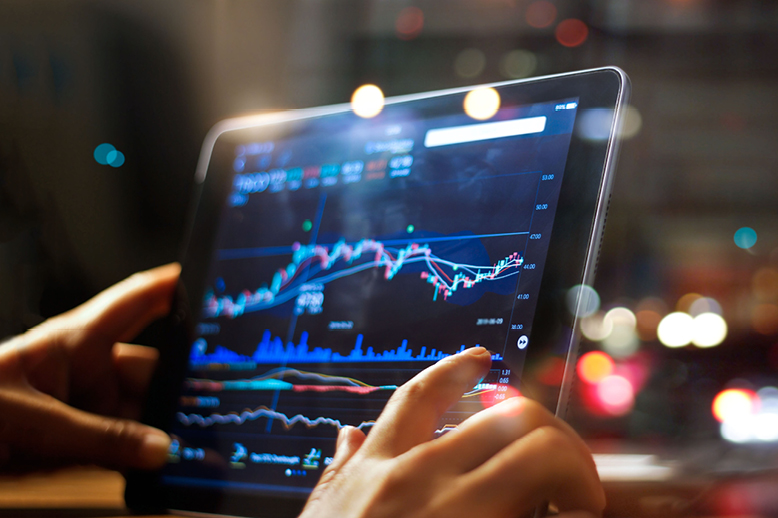 Potential economic impact
As the coronavirus concerns have mounted, investors around the world are increasingly thinking of the U.S. economy as a "safe haven," according to Tom Porcelli, RBC Capital Markets, LLC chief U.S. economist.
"Other parts of the world are significantly more linked to China and thus it is not surprising that as the virus has taken hold, the U.S. has looked increasingly like the relative value destination." (Porcelli, "Coronavirus, China, and supply chains")
China seems set to absorb most of the economic impact from the coronavirus, followed by the Asia region, but virus-related disruptions also will likely slow global growth.
Eric Lascelles, RBC Global Asset Management Inc. chief economist, anticipates China's 2020 GDP growth will retreat to 5.0% from his original 5.9% estimate and 6.1% in 2019.
Lascelles cut his 2020 global GDP forecast to 2.9% from 3.3% due to coronavirus risks.
Near-term risks to the U.S. equity market
"We think coronavirus fears could contribute further to U.S. equity market volatility in the short term if they continue to build, since this poses a risk to the modest improvement in corporate optimism that has resulted from the completion of the Phase 1 trade deal with China. The bigger issue here is that investors could at least temporarily start to doubt the 'hope trade' that has propelled U.S. equities higher since last fall. That market move was driven by the anticipation of a positive inflection in global economic conditions." (Lori Calvasina, RBC Capital Markets, LLC head of U.S. equity strategy, " What changes and opportunities are in store for stock markets and investors in 2020 ?")
"Even if the coronavirus doesn't completely derail the positive inflection in the industrial economy/global macro, we think the coronavirus will make it harder to find evidence of that inflection in coming months. For longer-term investors, we continue to think Small Caps offer more opportunity within the U.S. equity market than Large Caps. But near term, we think Small Caps could continue to struggle until the uncertainty associated with the coronavirus clears." (Lori Calvasina)
Potential impact on earnings and performance
During U.S. Q4 earnings reporting season, most management teams said it was simply too early to gauge the disease's future impact on their businesses. There is much more uncertainty in the air regarding the coronavirus than what we've seen with other past issues, such as trade disputes. (" Are things good enough to deliver stock market gains in 2020 ?")
RBC Capital Markets forecasts S&P 500 earnings of $174/share in 2020. The consensus forecast is at $176, down from $178 in December. The coronavirus puts these estimates at risk.
Calvasina believes the downside risk is to $172/share in 2020, moderately lower than her $174 estimate. Even if this scenario unfolds, she thinks her S&P 500 year-end target of 3,480 is still achievable.
Calvasina wrote, "Generally, we worry that street EPS forecasts [of $176/share] don't fully reflect coronavirus impacts. Our own coronavirus stress test is $172." This stress test scenario assumes a slight hit to U.S. GDP, one Fed rate cut, $52 per barrel West Texas Intermediate crude oil, no Industrial Production rebound, slight margin contraction, and a stronger U.S. dollar.