Our Team
Our team is located at
7420 W. College Drive, Palos Heights, IL, 60463, USA
Senior Vice President - Branch Director
Qualifications
Teresa has served in the financial industry for over 25 years with a focus on investment management and investment counseling. She holds a Bachelor of Science in Business, has passed the Series 7, 63 and 65 exams and also holds her state life insurance license. Additionally, Teresa participate in RBC Wealth Management's Portfolio Focus Program, where only a select group of RBC Wealth Management Financial Advisors are eligible.
In addition, Teresa holds the professional designation of Accredited Wealth Manager (AWM) sponsored through RBC Wealth Management and Michigan State University. Accredited by the Estate and Wealth Strategies Institute at Michigan State University, the coursework was designed in conjunction with the Academy of Multidisciplinary Practice, Inc. The Academy was founded by Robert A. Esperti and Renno L. Peterson, nationally and internationally recognized authorities in the fields of wealth, estate, and charitable planning for the highly affluent.
Personal
Teresa is a strong supporter of community responsibility and tend to favor the arts and organizations that contribute to the education of future generations. Activities include serving last fifteen years on the Board of Directors for Women Employed, a Chicago-based women advocacy organization whose mission is to improve the economic status and opportunity for women and remove barriers to economic equality . Also previously, served on the Board of Directors for Rush Hour Concerts, which provides free weekly concerts through their Summer Concert Series at St. James Cathedral, Hosts of Make Music Chicago, as well as Community Engagement Residencies at two of Chicago communities. Other community activities include serving on the benefit committee for the Renaissance Society at the University of Chicago; and past board of directors for a former Chicago art magazine.
Teresa resides in Palos Heights and has three children. Besides volunteering and being involved in the community, she enjoys reading, walking, and Chicago's many arts and theater venues.
---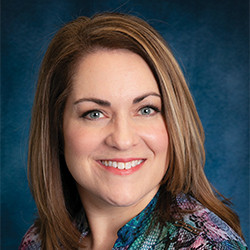 Branch Service Manager/Senior Investment Assoc
Always up to tackling the challenges that come with her role as team manager for the Heide Wealth Management Group, Tina draws on 30 years of experience in the financial services industry to help the team provide the solutions and quality service our clients have come to expect. Her conscientious attitude in serving others led Tina to a life career in financial services that began at age 17, working in the margin department for A.G. Edwards & Sons (a predecessor firm of Wells Fargo Advisors) at their home office in St. Louis, Missouri.
Tina's eight years in St. Louis allowed her to learn about the needs of clients from a unique perspective that can only come from being in the home office of a major financial firm. Through this experience, she joined Dave Heide as an assistant in 1999 to help him with the rapid growth of the branch in Palos Heights. When Dave stepped down as branch manager after the Wells Fargo Advisors merger, he asked her to join the Heide team. He recognized the value Tina had provided in the growth of the branch was now needed for the expanding team. During this time, she passed her security exams, becoming one of the first registered assistants in the branch.
Manteno, Illinois, is home to Tina and her husband, Chad. Their blended family includes four teenagers and two rescue dogs. They enjoy travel and motorcycle rides, when life allows.
---
Let's start the conversation
If you want to discuss your portfolio or have financial questions, please fill out the below form.

To protect your privacy, we ask that you not send any confidential information, such as bank account numbers, credit card information or account details, through this contact us form.
*
Required fields