There are no events to show
Register Now: Personal Wealth Management Montalto Weil Bird Team Webinar - Understanding Medicare from A to D
Jun 22, 2021 04:00 PM Eastern Daylight Time - Jun 22, 2021 05:00 PM Eastern Daylight Time
Location To Be Determined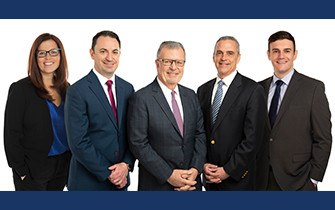 Understanding Medicare from A to D
June 2021 | Hosted by your Personal Wealth Management Montalto Weil Bird Team
Presented by Leonardo Vittini – Sales Director | First Eagle Investment Management, LLC.
Please join us on Tuesday, June 22nd at 4:00PM EST for an informative webinar on Medicare:
An aging US population means that an increasing number of Americans will qualify for Medicare each year. Many Americans will likely need direction through what can be a complicated and confusing process. Medicare is key to affordable health care access for most Americans, and the benefits it provides should be factored into any comprehensive investment planning strategy. Our informative webinar can help guide you through the essentials of Medicare, including:
Topics:
Introduction to Medicare, its coverage and its costs
The enrollment process, and where/how to start
Coordinating Medicare benefits with other forms of insurance
The resources available to help individuals
Date: Tuesday, June 22nd
Time: 4:00PM Eastern
Hosted by: Your Personal Wealth Management Montalto Weil Bird Team and Leonardo Vittini, First Eagle Investment Management
Join Here: Register Now
Note: Once you register with your name and email – a follow-up email will be sent to you with a join meeting link and a meeting password. Please save this email and use the "Join Meeting" link at the time of the webinar to connect.
If you are interested in joining our webinar, please RSVP now using the "Register Now" link located above.
---
Let's start the conversation
If you'd like to discuss anything you learn about here in more detail, please fill out the form below.
*
Required fields