Our Team
Our team is located at
2215 Perrygreen Way, Rockford, IL, 61107, USA
Client Strategies Team
With individual specializations across a variety of financial disciplines, the Client Strategies Team serves as a unique resource to RBC Wealth Management financial advisors. Our clients and advisors both benefit from the collective expertise of this team, and their ability to help enhance the effectiveness of wealth management strategies—from recommendations through delivery of solutions.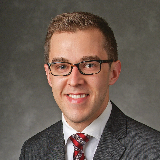 Wealth Management Consultant
Alex spearheads the collaborative efforts of the Client Strategies Team support for your financial advisor. He is part of a multi-disciplinary group of professionals who provide guidance on investment management, estate planning services, credit solutions, insurance and annuity strategies, professional trustee services and trust consulting, retirement solutions, capital markets engagement, banking solutions and more. Called upon for support at various times throughout your wealth management journey, Alex works diligently to address clients' unique situations.
---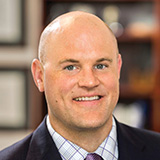 Based in Des Moines, Iowa, Blake helps financial advisors in the firm's Central division to understand their clients' goals and determine appropriate strategies for the complex financial issues of high-net-worth clients. He focuses on wealth transfer planning—including trust and estate planning services as well as business succession, charitable and stock option planning. Blake joined RBC Wealth Management in 2018 after 11 years in the financial services industry.
---
In the wealth management banker role, John acts as the key contact for financial advisors and their clients to build awareness and understanding of the full cash management and lending options available.
---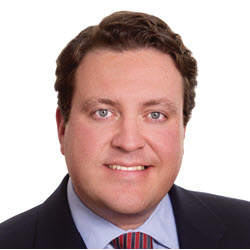 As a trust consultant, Tom specializes in personal trust planning and assists in the movement of client trust assets, provides educational and technical guidance relating to personal trusts and advises clients on opportunities with third-party professional trust partners.
---
City National Bank banking advisor
City National Bank banking advisors serve as a resource to RBC Wealth Management financial advisors. Together, we gather valuable information and develop a stronger understanding of your financial objectives to support a comprehensive wealth strategy.
CNB MEMBER FDIC cnb.com Equal Housing Lender, NMLSR #536994
Vice President - Senior Banking Advisor
Ryan works collaboratively with RBC Wealth Management financial advisors to identify banking solutions that help clients achieve their financial and business goals. Ryan's in-depth understanding of City National Bank's mortgage, commercial, private banking and consumer lending capabilities allows him to develop effective recommendations that can complement a client's financial plan.
---