Client Strategies Team
The Client Strategies Team is a resource to help support you in your wealth planning goals, developing a strong understanding of your personal financial objectives, gathering valuable information and addressing complex financial and wealth strategies issues. Explore the bios below to learn more about the team.
Financial Planning Product Manager
Matt Kassera is the Financial Planning Product Manager with RBC Wealth Management. Matt leads a team of individuals that support financial advisors in delivering comprehensive goals based planning and provide their clients with a plan to meet their needs, wants, and wishes. Matt and his team focus on helping clients accumulate wealth, fund their lifestyle, preserve their assets, and create a legacy.
---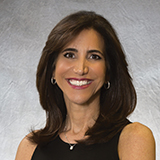 Wealth Planning Associate
Valerie is a Wealth Planning Associate who helps financial advisors and their clients by understanding their goals and creating a plan with clear steps to achieve those goals. Through RBC WealthPlan, Valerie helps clients understand where they are today, prioritize what's most important, visualize the impact of certain strategies, and create a plan for what's next. Valerie discusses solutions with clients that would help preserve, protect and distribute their wealth.
---