There are no events to show
BIG Client Appreciation Party
Oct 09, 2019 03:00 PM - Oct 09, 2019 08:00 PM Eastern Daylight Time
Big Cork Vineyards 4236 Main Street Rohrersville, MD , 21779
You and your family are cordially invited to join us for a relaxed evening with food and fun, set on the picturesque knoll that is Big Cork Vineyards, to honor you, our valued client. BBQ dinner and drinks will be provided as well as live music and entertainment for your enjoyment.
October 9, 2019, 3 - 8 p.m. Drop by anytime
Transportation will be provided from Longmeadow Shopping Center.
First pick-up will be at 2:15 p.m.
Second pick-up will be at 3 p.m.
Buses will run continuously between Longmeadow Shopping Center and Big Cork Vineyards throughout the evening with the last two rides leaving Big Cork at 7:30 p.m. and 8:15 p.m.
RSVP by calling our office by September 25th at 301-733-7111 or via e-mail at hershey.fitzsimmonsgroup@rbc.com
---
Investment Lunch & Learn - Keeping Perspective and Staying the Course
Sep 12, 2019 11:30 AM - 01:00 PM Eastern Daylight Time
The Market at 10 Market 10 Market Beaufort, SC , 29906
Please join John R. Hershey III, of The Hershey-Fitzsimmons Group of RBC Wealth Management, for an informal discussion on the investment environment. Topics will include the current state of the economy, interest rates, historical market perspectives and expectations going forward.
---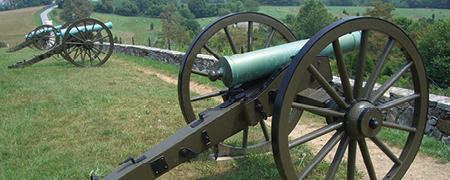 Lunch and Learn Series 2019 - July 11th
Jul 11, 2019 11:30 AM - 01:30 PM Eastern Daylight Time
Nick's Airport Inn 14548 Pennsylvania Ave Hagerstown, MD , 21742
Hometown Tour - Popular Tourist Attractions of Washington County
Join us as we learn about all that Washington County has to offer in terms of the most popular tourist attractions, including those sites boasting our rich Civil War heritage, all amazing all right here in our own backyard.
Guest Speaker: Thomas Riford - Executive Director, Thomas Kennedy Center, former President and CEO of the Hagerstown-Washington County Convention and Visitors Bureau
Seating is limited to the first 30 responses. RSVP for this event by calling our office at 301-733-7111 or via e-mail at the link below.
---