Client Strategies Team
The Client Strategies Team is a resource to help support you in your wealth planning goals, developing a strong understanding of your personal financial objectives, gathering valuable information and addressing complex financial and wealth strategies issues. Explore the bios below to learn more about the team.
Vice President - Wealth Strategist
Melissa focuses on wealth transfer planning, including trust and estate, business succession, charitable and stock-option planning. She works with clients' attorneys, accountants and other professionals to implement strategies that meet clients' financial objectives. With a legal background, Melissa has in-depth knowledge of tax law that she draws upon during the wealth planning process.
---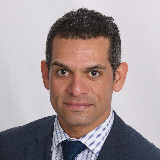 Aaron specializes in collaborating with RBC Wealth Management financial advisors to deliver trust solutions to high-net-worth individuals and families as part of a holistic wealth management planning solution. His overall goal is to enhance and support client-advisor relationships as well as to identify trust solutions that both optimize opportunities and mitigate risks.
---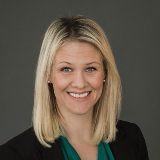 Divisional Retirement Plan Consultant
As part of her responsibilities, Megan does extensive research into retirement plan providers. She also assists RBC Wealth Management financial advisors in servicing clients' retirement plans. She is involved in the creation and maintenance of investment policy statements, investment monitoring, plan design and portfolio consulting.
---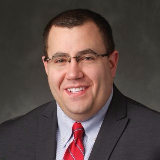 Credit Solutions Consultant
Andrew partners with financial advisors to provide customized lending solutions for high-net-worth clients, trusts and personal holding companies. He provides recommendations on how the strategic use of credit can help clients meet a variety of wealth accumulation and liquidity management goals, including real estate purchases, bridge financing and refinancing existing high-cost debt.
---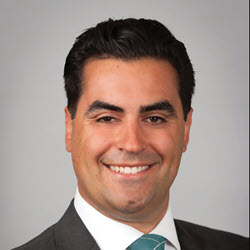 Jordan works with financial advisors to establish a wealth management practice that manages both sides of the balance sheet. He accomplishes this by focusing on clients' liquidity needs in the short term, while maintaining a long-term focus on goals-based borrowing through the wealth planning process.
---
Investment Banking Liaison
Yaron leads RBC Wealth Management's investment banking relationship efforts with RBC Capital Markets and with a selected group of independent, third-party investment banking boutiques who focus on lower middle-market merger and acquisition (M&A) transactions. He joined RBC Wealth Management's Corporate and Executive Services group to identify, evaluate and execute cross­divisional referral opportunities to help RBC more holistically serve its corporate, C-suite and high-net-worth clients.
---
Wealth Planning Associate
Elizabeth is committed to helping financial advisors and their clients pursue the goals that matter most to them. She develops strategies that are customized to fit clients' personal circumstances and unique feelings or attitudes toward planning and investing. She focuses on delivering a customized, in-depth WealthPlan.
---
Let's start the conversation
If you want to discuss your portfolio or have financial questions, please fill out the below form.

To protect your privacy, we ask that you not send any confidential information, such as bank account numbers, credit card information or account details, through this contact us form.
*
Required fields