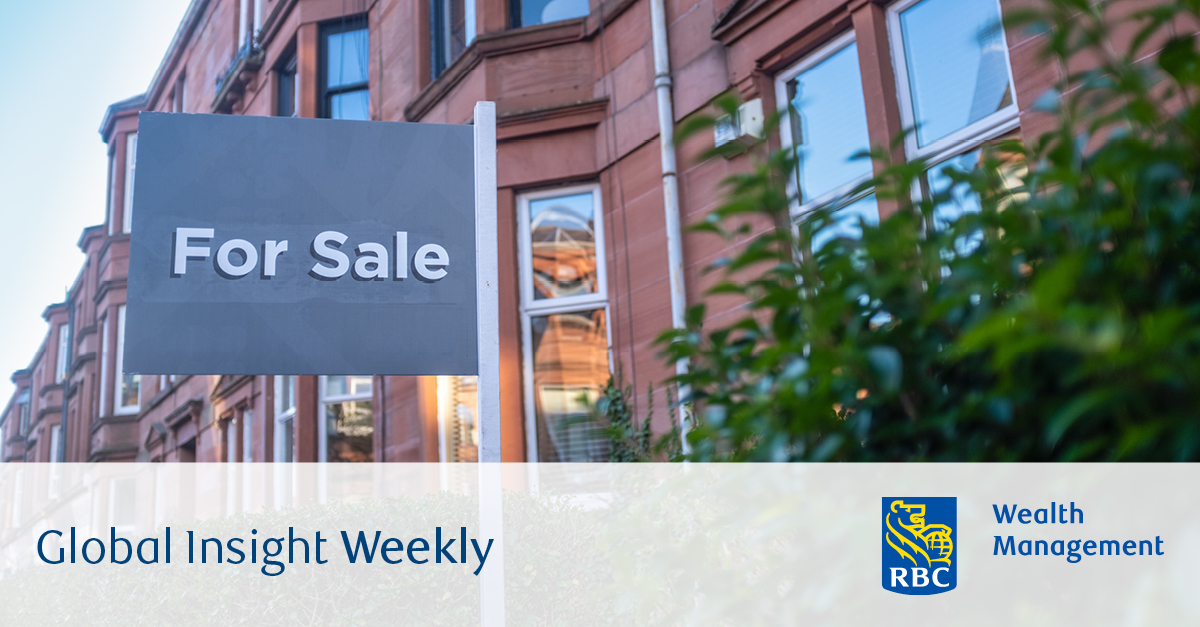 Economic scars
With the UK's Conservative government struggling in the polls, attention is turning to how Labour would govern the country. The next election is due by January 2025, but is widely expected to be held next year.
The Labour Party appears to be focused on "making Brexit work" and on turning Britain into a "clean energy superpower" by 2030. The former goal suggests an effort to remove trade frictions, perhaps by achieving a relationship with the European Union akin to Norway's; this would require trust with the UK's largest trading partner to be rebuilt first. As for the latter, Labour is promising to deliver new jobs and energy security by eliminating barriers to green projects.
Should Labour win the next election, the new government will inherit a country with deep scars — not only from Brexit, but also from the Bank of England's (BoE) fastest monetary policy tightening spree in three decades. To quell inflation, which is showing worrying signs of becoming entrenched, the BoE has increased the Bank Rate from 0.1 percent at the end of 2021 to five percent today, and markets currently expect it to continue climbing to six percent by Q4 2023.
Higher interest rates will be particularly painful for mortgage holders. According to data provider Moneyfacts, the average cost of a two-year fixed-rate mortgage rose to over six percent this week, compared to roughly 2.25 percent 18 months ago.
Much of the increase in rates has not yet filtered through to the UK's 7.5 million mortgagor households. That is because 85 percent of UK mortgages are fixed-rate contracts, typically with terms of two or five years, unlike the usual 30-year term in the U.S. Therefore, interest rate hikes affect the economy only gradually.
The BoE estimates that 2.1 million households will reach the end of their fixed-rate terms in 2023. Most of those have rates below two percent, and could be renewed at rates up to three times higher. In fact, with market expectations of mortgage rates remaining above four percent until the end of 2026, total mortgage costs could eventually increase by £12 billion a year according to the Resolution Foundation, a British think tank.
Many UK mortgages could be renewed at much higher rates
Number of fixed-rate mortgages coming up for renewal by initial effective interest rate*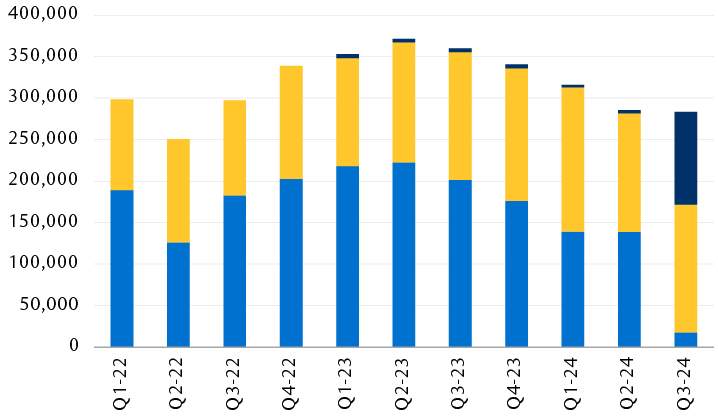 Bar chart for each quarter from Q1 2022 through Q3 2024 showing the number of mortgages coming up for renewal. From Q1 2022 through Q2 2024 the majority of mortgages were initially set at a fixed rate of less than 2.0% and between 2.0% and 2.5%. For the Q3 2024 quarter, mortgages coming up for renewal were mostly set with a fixed rate of more than 2.0%, with a high proportion set at a rate of over 2.5%. Most fixed rate mortgage deals ending in the next 12 months were set at interest rates below 2.0%.
* Data do not include remortgages with the same lender or second mortgages, so these numbers likely underestimate the situation.
Higher monthly financing costs are likely to negatively impact both consumer spending and the housing market — and improve Labour's electoral prospects.
An internationally focused equities market
We maintain our Underweight recommendation for UK equities, but we believe there are opportunities despite the subdued outlook for the domestic economy. Nearly 80% of FTSE 100 companies' revenues are generated outside the UK. The valuation of the wider FTSE All-Share Index is just under 10x forward earnings, an "abnormal discount" according to our national research correspondent and, in our view, attractive. Dividends are generous, with an average yield of more than four percent, and well covered by operational cash flows. Thanks to a relatively high exposure to defensive sectors including Utilities, Health Care, and Consumer Staples, UK equities tend to perform relatively well when global activity levels wane, as we expect will be the case later this year.
Furthermore, the pound peaking should remove a headwind to UK equity performance. The currency has rallied recently to 1.28 against the U.S. dollar, but we believe it is likely to stabilise or even weaken going forward given UK interest rate expectations are already aggressive and economic fundamentals are weak.
We remain biased towards defensive, high-quality international revenue generators that trade at meaningful discounts to international peers. Our preferred defensive sector continues to be Health Care, although we think the valuation of Consumer Staples is becoming more appealing after a period of underperformance, and as the outlook for margins in the second half of the year has improved.
Stagnation across the Channel
The euro zone has entered a technical recession after regional GDP contracted by 0.1 percent in two consecutive quarters. Economic activity in service sectors is holding up well, but this is not enough to offset the slump in manufacturing due to global destocking.
While the outlook is muted, we think investors should not be too pessimistic. Consensus expectations are for 0.6 percent growth this year, and unemployment is at its lowest level in more than 20 years, at 6.6 percent. Moreover, fiscal stimulus, while much less generous than in recent years, should continue to underpin the economy.
Notably, as economic activity levels deteriorated, European equities gave back some of their outperformance accumulated between August 2022 and March 2023. Despite valuations which are again inexpensive relative to the U.S., with the MSCI Europe ex UK Index trading on 13.4x forward earnings, we continue to suggest an Underweight position in the region due to its historical tendency to underperform when global activity levels weaken.
Opportunities beyond the headlines
Despite the challenges, we think there are opportunities for the inquisitive investor. One interesting area, in our view, is Tech. A popular narrative is that Europe has low exposure to technology and is thus at a disadvantage, particularly in light of the buzz around generative AI. While European indexes have substantially lower weighting in Information Technology, there are opportunities connected to the infrastructure build required for generative AI. We believe leading semiconductor equipment manufacturers are particularly well positioned, as are select electrical equipment providers given datacentres will require more power, smarter power management systems, and better cooling.
We also continue to like luxury stocks that combine strong growth, brand and operational momentum, and reasonable valuations. However, we see potential for greater variation in share price performance within the sector given the bumpy China recovery.
Finally, we remain positive on the long-term prospects for European industrial stocks that are well placed to benefit from capex spending connected to decarbonization, automation, and onshoring trends.
The macroeconomic backdrop of both the UK and Europe is challenging, but many of the challenges appear to be already discounted in valuations. We think that while returns on the broad indexes are likely to be modest for the rest of the year, there are compelling opportunities for investors willing to look deeper.
With contributions from Thomas McGarrity, CFA