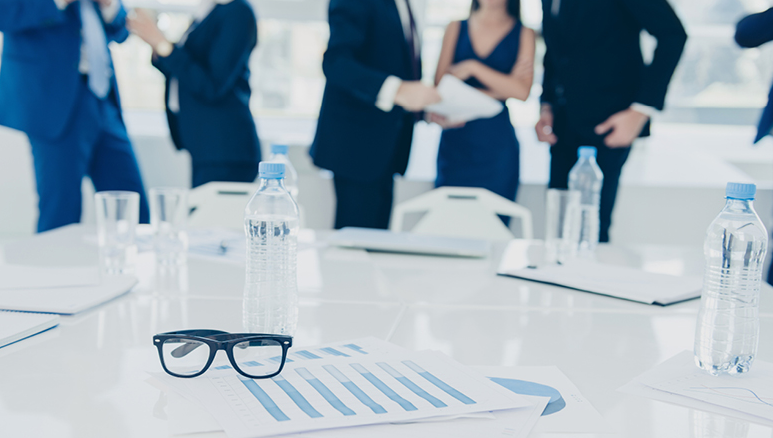 As the investment industry's annual tradition of year-ahead outlooks shifts into high gear, one thing is becoming clear, the outlook is anything but.
For fixed income investors, the outlook may be even more challenging. The collapse in global yields over the last 12 months is the largest we have seen during the post-financial crisis period. But that drop in yields has also delivered outsized overall performance. Over that same time period, the Bloomberg Barclays U.S. Aggregate Bond Index has returned 11 percent, a performance rarely matched over the past 30 years. But while portfolio statements may look sublime for 2019, many investors are likely wondering if the only way is down from here.
2019's vanishing yields set the stage for a challenging 2020
So after what's looking to be a banner year for fixed income performance, and amid an uncertain outlook, here's a walk through how we are thinking about portfolio positioning for U.S. fixed income in the year ahead.
2020 U.S. fixed income strategy
The chart below shows the total return performance of major U.S. fixed income sectors over the last five years. One thing to note is that often one year's best performer is the next year's worst.
Ranked returns: We see 2019's worst performers setting the pace in 2020
Note: MBS = Agency mortgage-backed securities, EM = Emerging market government debt, IG corp = Investment-grade corporates, HY corp = High-yield corporates
Source - RBC Wealth Management, Bloomberg Barclays bond indexes; *2019 returns through 11/19/19
We also show what we expect the order of performance might be in 2020. As you may also note, it's the same order as in 2015—a year when Treasury yields barely budged and credit spreads, or the yield compensation over Treasuries for credit risks, widened throughout the year as global growth fears rose. Sound familiar? That essentially forms the backdrop of how we expect 2020 to play out.
As always, the direction of Treasury yields will dictate the performance of most fixed income asset classes in 2020 given most are priced in some way off of Treasuries, though to varying degrees.
So starting with our expectations for Treasury returns. We think the 10-year Treasury yield, currently around 1.75 percent, will end 2020 near that level, if not slightly lower. In that scenario, Treasuries should return roughly two percent for the year. So against that benchmark, we see three sectors outperforming Treasuries, and two sectors lagging.
Our three outperformers
Note: Duration is a measure of sensitivity to yield movements, i.e., a duration of five years means that a one percent rise in yields would cause bond prices to fall by approximately five percent, and vice versa.
Municipals – current yield: 1.83 percent; duration of five years
Investor demand for munis has been robust in 2019, while new supply has failed to keep pace. Though supply should increase next year, we think demand will remain. The relative value in munis appears favorable at the moment, as 10-year munis yield about 88 percent of Treasuries, in line with recent averages, while the defensive nature of the sector should continue to draw investor flows.
Agency mortgage-backed securities (MBS) – current yield: 2.50 percent; duration of three years
The setup for agency MBS should be quite favorable in 2020, in our view. Despite economic headwinds and uncertainty, the tailwinds for the U.S. housing market should overpower with low unemployment, rising wages, and low mortgage rates. The sector benefits from lower duration, the full backing of the U.S. government, and attractive relative value with a +0.50 percent yield advantage over Treasuries—near the highest levels seen since 2013.
Emerging market (EM) government debt – current yield: 5.05 percent; duration of six years
U.S. dollar-denominated EM debt may seem like a sector at odds with an uncertain global outlook, but we think there is value at the moment, while all of the policy easing by global central banks over the course of 2019 could bear fruit in 2020, with EM debt likely to benefit. In a world of disappearing yields, the 5.05 percent yield for EM is near the average of the last five years, and this could be a space to add income to portfolios for investors with appropriate risk tolerances.
Our two underperformers
Investment-grade corporates – current yield: 2.87 percent; duration of eight years
As the chart shows, investment-grade corporates led the way with a 14 percent return in 2019, a performance that we believe will be nearly impossible to match next year. The sector currently yields just 1.06 percent over comparable Treasuries, which is well below average. Should economic risks rise, so too might that spread, which could cause total returns to trail Treasuries.
High-yield corporates – current yield: 5.81 percent; duration of three years
Finally, while high-yield corporates do not carry a lot of interest rate risk, they carry elevated credit risk and valuations that look somewhat rich at the moment as the sector yields below six percent and only four percent over Treasuries—near the lowest levels in years.
Coping with the market's ups and downs
While many expect greater market volatility in 2020, fixed income investors have the luxury of knowing that the future value of their investment—barring a default—is par. We think the month-to-month and year-to-year gyrations of bond prices should be of little concern for buy-and-hold investors. But at times of elevated uncertainty, understanding risk exposures from year-to-year can help maintain solid performance.