Client Strategies Team
The Client Strategies Team is a resource to help support you in your wealth planning goals, developing a strong understanding of your personal financial objectives, gathering valuable information and addressing complex financial and wealth strategies issues. Explore the bios below to learn more about the team.
Wealth Planning Consultant
Robert helps RBC Wealth Management financial advisors address retirement planning needs for high-net-worth clients. He also provides comprehensive education, guidance and support to financial advisors and clients facing issues that may not have affected them while growing their assets. Robert's goal is to minimize risk faced by retirees and help with choices affecting them during retirement.
---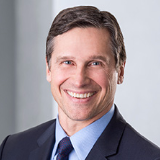 Echelon Wealth Strategist
Dean partners with advisors and their ultra-high-net-worth clients to understand what is important to them and develop appropriate strategies that address the client's objectives and concerns. As a subject matter expert resource, areas of focus on complex wealth topics often include complex planning strategies for corporate executives, trust and estate planning, concentrated stock, business succession planning, and philanthropic planning. Dean also coordinates RBC solutions and external professional services tailored to RBC Echelon client needs.
---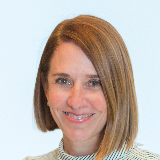 Wealth Management Consultant
Courtney provides expertise to RBC Wealth Management financial advisors who work with endowments, non-profits and foundations. Courtney also assists financial advisors in using internal and external wealth management tools, including sophisticated software programs, to help provide appropriate solutions for clients' needs.
---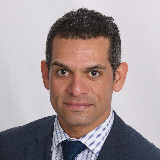 As a trust consultant, Aaron specializes in personal trust planning and assists in the movement of client trust assets, provides educational and technical guidance relating to personal trusts and advises clients on opportunities with third-party professional trust partners.
---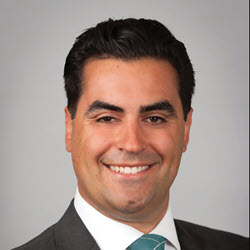 Jordan works with financial advisors to establish a wealth management practice that manages both sides of the balance sheet. He accomplishes this by focusing on clients' liquidity needs in the short term, while maintaining a long-term focus on goals-based borrowing through the wealth planning process.
---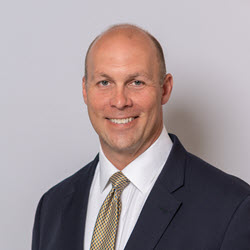 Head of High Net Worth Credit
Before joining Royal Bank of Canada in July 2020 as the Head of High Net Worth Credit, Matthew held various leadership roles in the High Net Worth division of Morgan Stanley's Private Bank from 2012 to 2020, most recently as the Head of the Ultra High Net Worth Sales team. Prior to that, he was the internal counsel for Morgan Stanley's Private Banking Group overseeing the development and operation of the firm's international and domestic lending offerings. Before joining Morgan Stanley in June 2007, Matthew served many years as a corporate finance and tax attorney at several prominent international law firms in New York City.
Matthew earned a B.A. and M.A. from the University of Florida and a J.D. and L.L.M. in Taxation from Boston University School of Law. His publication credits include articles in numerous tax and finance journals including The Secured Lender, Asset-Based Finance Journal and Financier Worldwide. He has passed the Series 7, 63, and 24 exams and is is a member of the New York Bar Association.
---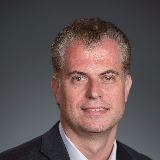 Director, Corporate & Executive Services
Corporate and Executive Services guides corporations and their executives through regulatory complexities while delivering an array of sophisticated investment options to help companies feel confident about your financial responsibilities. We offer an extensive range of products while leveraging the full breadth of the RBC platform including investment banking, equity compensation administration, affiliated trading programs, restricted stock transactions and more. Through individualized consulting with experienced specialists, we can customize solutions for your unique needs.
---
Investment Banking Liaison
Yaron leads RBC Wealth Management's investment banking relationship efforts with RBC Capital Markets and with a selected group of independent, third-party investment banking boutiques who focus on lower middle-market merger and acquisition (M&A) transactions. He joined RBC Wealth Management's Corporate and Executive Services group to identify, evaluate and execute cross­divisional referral opportunities to help RBC more holistically serve its corporate, C-suite and high-net-worth clients.
---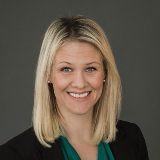 Divisional Retirement Plan Consultant
As part of her responsibilities, Megan does extensive research into retirement plan providers. She also assists RBC Wealth Management financial advisors in servicing clients' retirement plans. She is involved in the creation and maintenance of investment policy statements, investment monitoring, plan design and portfolio consulting.
---
City National Bank banking advisor
City National Bank banking advisors serve as a resource to RBC Wealth Management financial advisors. Together, we gather valuable information and develop a stronger understanding of your financial objectives to support a comprehensive wealth strategy.
CNB MEMBER FDIC cnb.com Equal Housing Lender, NMLSR #536994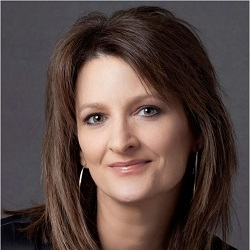 Vice President - Senior Banking Advisor
Susan works collaboratively with RBC Wealth Management financial advisors to identify banking solutions that help clients achieve their financial and business goals. Susan's in-depth understanding of City National Bank's mortgage, commercial, private banking and consumer lending capabilities allows her to develop effective recommendations that can complement a client's financial plan.
---