Let's start the conversation
If you'd like to discuss anything you learn about here in more detail, please fill out the form below.
*
Required fields
Client Strategies Team
The Client Strategies Team is a resource to help support you in your wealth planning goals, developing a strong understanding of your personal financial objectives, gathering valuable information and addressing complex financial and wealth strategies issues. Explore the bios below to learn more about the team.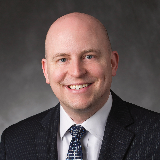 Wealth Management Consultant
Peter provides expertise to RBC Wealth Management financial advisors who work with endowments, non-profits and foundations. Peter also assists financial advisors in using internal and external wealth management tools, including sophisticated software programs, to help provide appropriate solutions for clients' needs.
---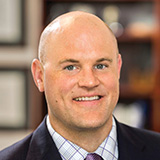 Blake is based in Des Moines, Iowa. He serves as a resource for financial advisors by helping them understand their clients' financial objectives, gather information and determine appropriate strategies for complex financial and wealth transfer issues for high-net-worth clients in the firm's Central division.
Blake is responsible for helping RBC Wealth Management financial advisors discover issues their clients face and develop customized wealth management solutions to assist clients in attaining their goals. He focuses on wealth transfer planning, including trust and estate planning, business succession planning, charitable planning and stock option planning. Blake works in collaboration with clients' attorneys, accountants and other professionals to implement comprehensive planning strategies. In addition, Blake frequently conducts seminars and educational presentations for clients and groups on a variety of topics relating to wealth transfer.
Before joining RBC Wealth Management in 2018, Blake spent 11 years in the financial services industry. In every role Blake has taken in his professional career, he has served as a specialist helping families and businesses of all sizes plan for the successful transfer of wealth. He previously worked at Syverson Strege & Company where he served as president, Merrill Lynch where he served as vice president, trust and estate specialist, and Farm Bureau Financial Services where he served as director of Advanced Markets. Blake received his Juris Doctorate from Drake University Law School and his undergraduate degree from the University of Utah. He has also attained his ChFC® and CLU® designations and has passed his Series 7, 63 and 65 exams.
---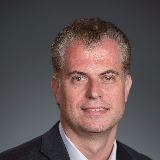 Director, Corporate & Executive Services
Corporate and Executive Services guides corporations and their executives through regulatory complexities while delivering an array of sophisticated investment options to help companies feel confident about your financial responsibilities. We offer an extensive range of products while leveraging the full breadth of the RBC platform including investment banking, equity compensation administration, affiliated trading programs, restricted stock transactions and more. Through individualized consulting with experienced specialists, we can customize solutions for your unique needs.
---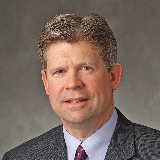 Divisional Retirement Consultant
Scott does extensive research into retirement plan providers. He also assists RBC Wealth Management financial advisors in servicing clients' retirement plans. He is involved in the creation and maintenance of investment policy statements, plan design and portfolio consulting.
---