Client Strategies Team
With individual specializations across a variety of financial disciplines, the Client Strategies Team serves as a unique resource to RBC Wealth Management financial advisors. Our clients and advisors both benefit from the collective expertise of this team, and their ability to help enhance the effectiveness of wealth management strategies—from recommendations through delivery of solutions.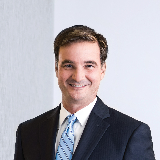 Director, Private Wealth Strategies
Bill works with RBC Wealth Management financial advisors to develop appropriate wealth management solutions for clients in the areas of estate planning, retirement planning, stock option planning, charitable giving, education funding and wealth transfer. He also works with clients' attorneys, accountants and other professionals to implement strategies to meet clients' financial objectives.
---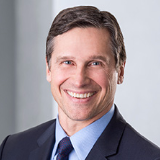 Private Wealth Consultant
Dean provides individuals, families, business owners and executives with comprehensive wealth management planning to address the issues most common to high-net-worth families. Dean has extensive expertise developing strategies and implementing solutions in the following areas: retirement, investments, insurance, lending, trust, estate, and stock options.
---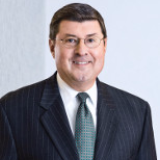 Retirement Plans Senior Consultant
Roman Kozak, Vice President – Retirement Plan Consultant, entered the financial services industry in 1986. He provides a full-range of retirement planning related technical, regulatory, and educational assistance to our clients. Roman's retirement planning related industry experience includes plan design, plan administration, employee education and investment consulting.
---
Joseph Hahn is a vice president and wealth strategist for RBC Wealth Management. Joseph works closely with RBC financial advisors and their high net worth clients across California, Arizona, Nevada and New Mexico. Using his experience in developing sophisticated strategies in the areas of wealth transfer, education funding, charitable giving, business succession, asset protection and tax minimization, Joseph helps financial advisors develop and analyze effective wealth management and transfer solutions for their clients.
---
Roger specializes in engaging clients in comprehensive financial planning and asset management. His overall goal is to enhance and support client-advisor relationships as well as offer advice on using insurance solutions to protect and transfer wealth tax-efficiently.
---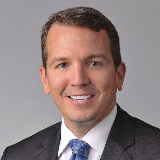 Wealth Management Consultant
Mike provides expertise to RBC Wealth Management financial advisors who work with endowments, non-profits and foundations. Mike also assists financial advisors in using internal and external wealth management tools, including sophisticated software programs, to help provide appropriate solutions for clients' needs.
---
Let's connect today
We would value the opportunity to discuss how we can help strengthen your financial future. Contact us today.
*
Required fields