Client Strategies Team
The Client Strategies Team is a resource to help support you in your wealth planning goals, developing a strong understanding of your personal financial objectives, gathering valuable information and addressing complex financial and wealth strategies issues. Explore the bios below to learn more about the team.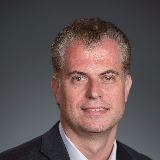 Director, Corporate & Executive Services
Corporate and Executive Services guides corporations and their executives through regulatory complexities while delivering an array of sophisticated investment options to help companies feel confident about your financial responsibilities. We offer an extensive range of products while leveraging the full breadth of the RBC platform including investment banking, equity compensation administration, affiliated trading programs, restricted stock transactions and more. Through individualized consulting with experienced specialists, we can customize solutions for your unique needs.
---
Joseph Hahn is a vice president and wealth strategist for RBC Wealth Management. Joseph works closely with RBC financial advisors and their high net worth clients across California, Arizona, Nevada and New Mexico. Using his experience in developing sophisticated strategies in the areas of wealth transfer, education funding, charitable giving, business succession, asset protection and tax minimization, Joseph helps financial advisors develop and analyze effective wealth management and transfer solutions for their clients.
---
Wealth Planning Consultant
Christine helps RBC Wealth Management financial advisors address retirement planning needs for high-net-worth clients. She also provides comprehensive education, guidance and support to financial advisors and clients facing issues that may not have affected them while growing their assets. Christine's goal is to minimize risk faced by retirees and help with choices affecting them during retirement.
---