Wealth Management Professionals
Client Strategies Team
The Client Strategies Team is a resource to help support you in your wealth planning goals, developing a strong understanding of your personal financial objectives, gathering valuable information and addressing complex financial and wealth strategies issues. Explore the bios below to learn more about the team.
Wealth Management Consultant
Dana is a wealth management consultant for RBC Wealth Management's Southern California region. As part of her responsibilities, she helps financial advisors use internal and external wealth management tools to create customized wealth plans for clients and provide them with the planning solutions and strategies needed to help the clients create, grow, preserve and transfer their wealth. Additionally, she is the team lead for the Complex Consulting teams, which include a variety of in-field and home office-based specialists who are divided by area of expertise and regional coverage.
---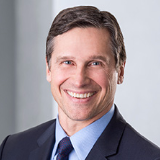 Private Wealth Consultant
Dean provides individuals, families, business owners and executives with comprehensive wealth management planning to address the issues most common to high-net-worth families. Dean has extensive expertise developing strategies and implementing solutions in the following areas: retirement, investments, insurance, lending, trust, estate, and stock options.
---
Roger specializes in engaging clients in comprehensive financial planning and asset management. His overall goal is to enhance and support client-advisor relationships as well as offer advice on using insurance solutions to protect and transfer wealth tax-efficiently.
---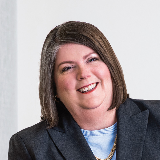 Senior Vice President, Director of Portfolio Advisory Group
A 32-year veteran of the securities industry, Janet Engels became Director of RBC Wealth Management's Portfolio Advisory Group in 2002 following the acquisition of Tucker Anthony Inc. She is Co-Chair of the Global Portfolio Advisory Committee (GPAC) and a member of the firm's Directors Group. She is also a member of the Financial Women's Association of New York and a frequent speaker at client seminars throughout the country. She has appeared on CNBC, Fox Business and has been quoted in several leading industry publications. Janet was also the recipient of RBC Wealth Management's "Irv Weiser Diversity Award" in recognition of her commitment to supporting the education of women and increasing awareness about persons with disabilities. Janet received a B.S. in Business Administration from Bucknell University in Pennsylvania.
---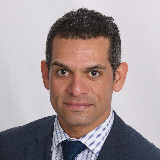 Aaron specializes in collaborating with RBC Wealth Management financial advisors to deliver trust solutions to high-net-worth individuals and families as part of a holistic wealth management planning solution. His overall goal is to enhance and support client-advisor relationships as well as to identify trust solutions that both optimize opportunities and mitigate risks.
---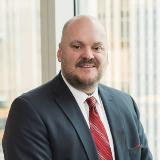 Insurance and Annuity Consultant
As part of his responsibilities, Michael assists RBC Wealth Management financial advisors uncover opportunities to use annuities with their clients. Michael provides consultation on current annuity contracts that clients are holding either through RBC or other firms, and also gives product recommendations based on clients' goals and objectives. He assists financial advisors in analyzing clients' risk tolerance and investment/income goals, and choosing appropriate annuity products and strategies to best align with client goals.
---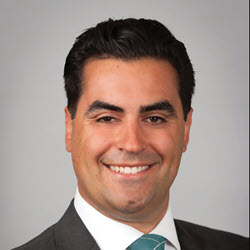 Jordan works with financial advisors to establish a wealth management practice that manages both sides of the balance sheet. He accomplishes this by focusing on clients' liquidity needs in the short term, while maintaining a long-term focus on goals-based borrowing through the wealth planning process.
---
Lindsay joined RBC Wealth Management's Portfolio Advisory Group in August 2016 and has more than 17 years of industry experience. She currently supports financial advisors with broad equity research, and augments equity investment decision-making, primarily focusing on growth stocks.
---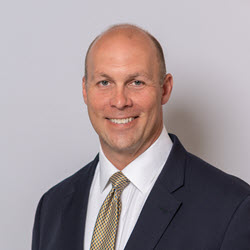 Head of High Net Worth Credit
Before joining Royal Bank of Canada in July 2020 as the Head of High Net Worth Credit, Matthew held various leadership roles in the High Net Worth division of Morgan Stanley's Private Bank from 2012 to 2020, most recently as the Head of the Ultra High Net Worth Sales team. Prior to that, he was the internal counsel for Morgan Stanley's Private Banking Group overseeing the development and operation of the firm's international and domestic lending offerings. Before joining Morgan Stanley in June 2007, Matthew served many years as a corporate finance and tax attorney at several prominent international law firms in New York City.
Matthew earned a B.A. and M.A. from the University of Florida and a J.D. and L.L.M. in Taxation from Boston University School of Law. His publication credits include articles in numerous tax and finance journals including The Secured Lender, Asset-Based Finance Journal and Financier Worldwide. He has passed the Series 7, 63, and 24 exams and is is a member of the New York Bar Association.
---
Wealth Planning Associate
Elizabeth is committed to helping financial advisors and their clients pursue the goals that matter most to them. She develops strategies that are customized to fit clients' personal circumstances and unique feelings or attitudes toward planning and investing. Elizabeth focuses on delivering a customized, in-depth WealthPlan. The relationships are collaborations—with full transparency, high standards, a sense of purpose and simple conversations.
---