Senior Investment Associate
RoJeanne served clients of The Kelley Group for more than 40 years. Her commitment to service and her outstanding knowledge of the financial services industry allowed her to develop a deep and trusting relationship with multiple generations of the families that we serve.
Ro handles account administration and client relations, and she is passionate about offering professional and personal support to clients each day. Her knowledge, expertise, prioritization and timeliness are highly valued by our clients and our team. As a senior investment associate, she is able to take orders, execute transactions and help our retiree's with efficiently managing their required minimum distributions. She passed the Series 7 and 63 FINRA exams.
Ro is a Nebraska native and enjoys golf, traveling and spending her
free time with family.
---
Cindi joined RBC Wealth Management in 1994, serving our clients for more than 30 years. She performs many of the team's operational and administrative functions, including servicing clients, processing account forms and paperwork, maintaining account records and preparing performance reports. Her organizational strengths and analytical skills play a vital role in providing excellent service and support to all clients.
In her free time, Cindi enjoys spending time with her family and furry friends.
---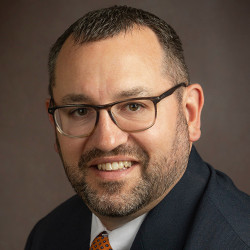 Registered Client Associate
Shawn joined The Kelley Group in March 2022 after 12 years at TD Ameritrade. He has an extensive background in client service, risk management, and equity options trading. Shawn passed the Series 3, 7, 24 and 63 securities exams. Prior to his career in the financial services industry, Shawn spent more than 10 years working for Hyatt Hotels as a director of worldwide accounts.
Shawn is a Nebraska native, and he attended the University of Nebraska at Omaha. He and his wife, Jennifer, have two daughters, Lauren and Avery. In his free time, Shawn is an avid baseball fan (Go Cubs!) and enjoys spending time with his family and rescue dogs.
---
Client Strategies Team
The Client Strategies Team is a resource to help support you in your wealth planning goals, developing a strong understanding of your personal financial objectives, gathering valuable information and addressing complex financial and wealth strategies issues. Explore the bios below to learn more about the team.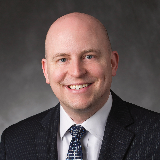 Wealth Management Consultant
Peter provides expertise to RBC Wealth Management financial advisors who work with endowments, non-profits and foundations. Peter also assists financial advisors in using internal and external wealth management tools, including sophisticated software programs, to help provide appropriate solutions for clients' needs.
---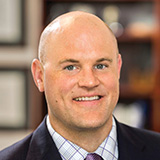 Based in Des Moines, Iowa, Blake helps financial advisors in the firm's Central division to understand their clients' goals and determine appropriate strategies for the complex financial issues of high-net-worth clients. He focuses on wealth transfer planning—including trust and estate planning services as well as business succession, charitable and stock option planning. Blake joined RBC Wealth Management in 2018 after 11 years in the financial services industry.
---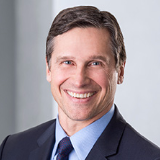 Private Wealth Consultant
Dean provides individuals, families, business owners and executives with comprehensive wealth management planning to address the issues most common to high-net-worth families. Dean has extensive expertise developing strategies and implementing solutions in the following areas: retirement, investments, insurance, lending, trust, estate, and stock options.
---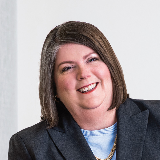 Senior Vice President, Director of Portfolio Advisory Group
A 32-year veteran of the securities industry, Janet Engels became Director of RBC Wealth Management's Portfolio Advisory Group in 2002 following the acquisition of Tucker Anthony Inc. She is Co-Chair of the Global Portfolio Advisory Committee (GPAC) and a member of the firm's Directors Group. She is also a member of the Financial Women's Association of New York and a frequent speaker at client seminars throughout the country. She has appeared on CNBC, Fox Business and has been quoted in several leading industry publications. Janet was also the recipient of RBC Wealth Management's "Irv Weiser Diversity Award" in recognition of her commitment to supporting the education of women and increasing awareness about persons with disabilities. Janet received a B.S. in Business Administration from Bucknell University in Pennsylvania.
---